We have been art lovers for over twenty years
Passione Antiqua was born from the love for beautiful things, from the study and from a deep knowledge of art. It has grown over the years, under the careful guidance of Simone Tasinato, a lover and connoisseur of the ancient world, supported by his wife Germana, who, with taste and elegance, supports him together with a trained and motivated team.
Our over twenty years of experience allows buyers and sellers to buy and sell jewelry, paintings, glass, furniture and other antiques selected by us with extreme care. Our goal is to give our customers the same security as an auction house, but with the sincerity and pleasure of enthusiasts who have done of what they love their work.
For us it's not just about business, it's about enhancing beauty and winning your trust.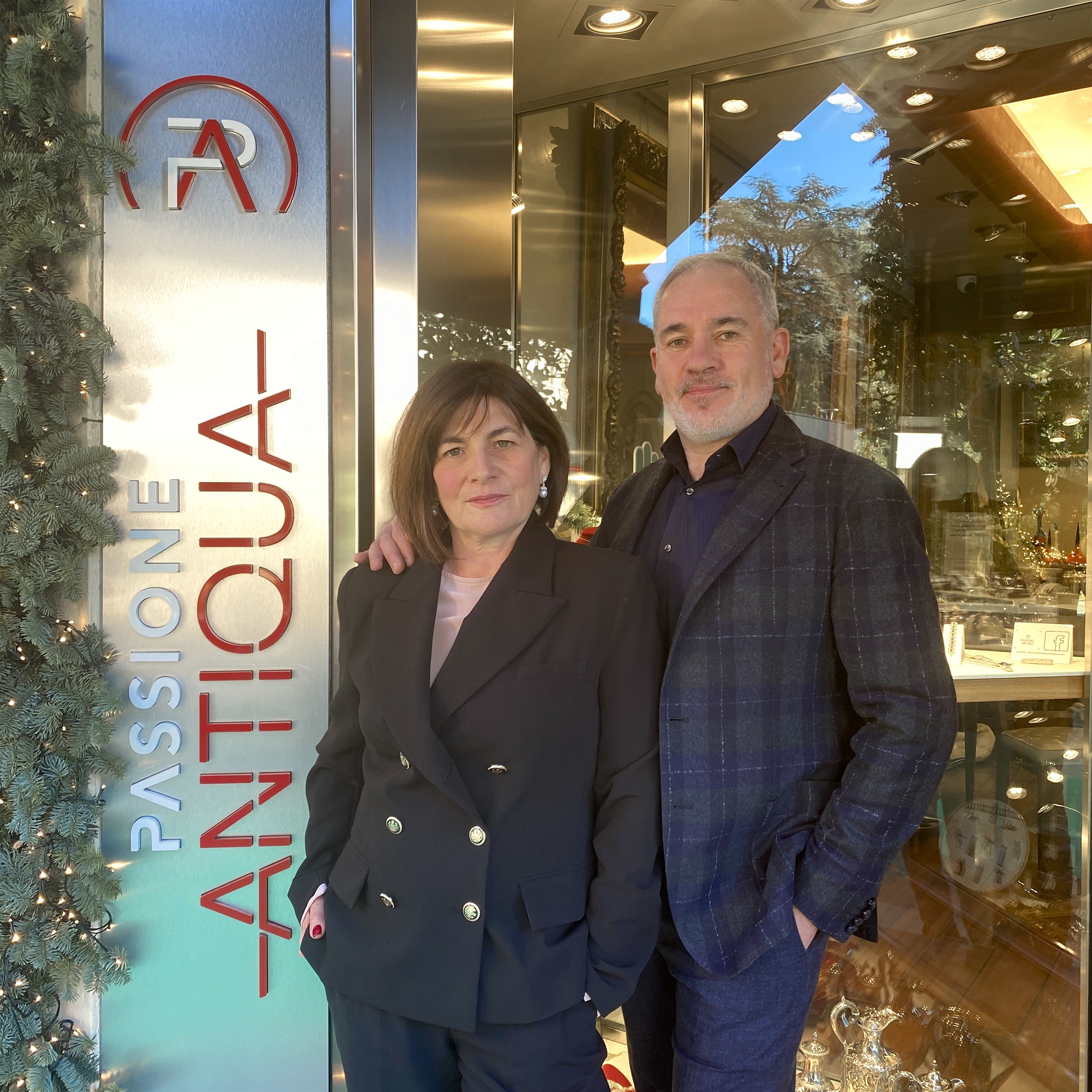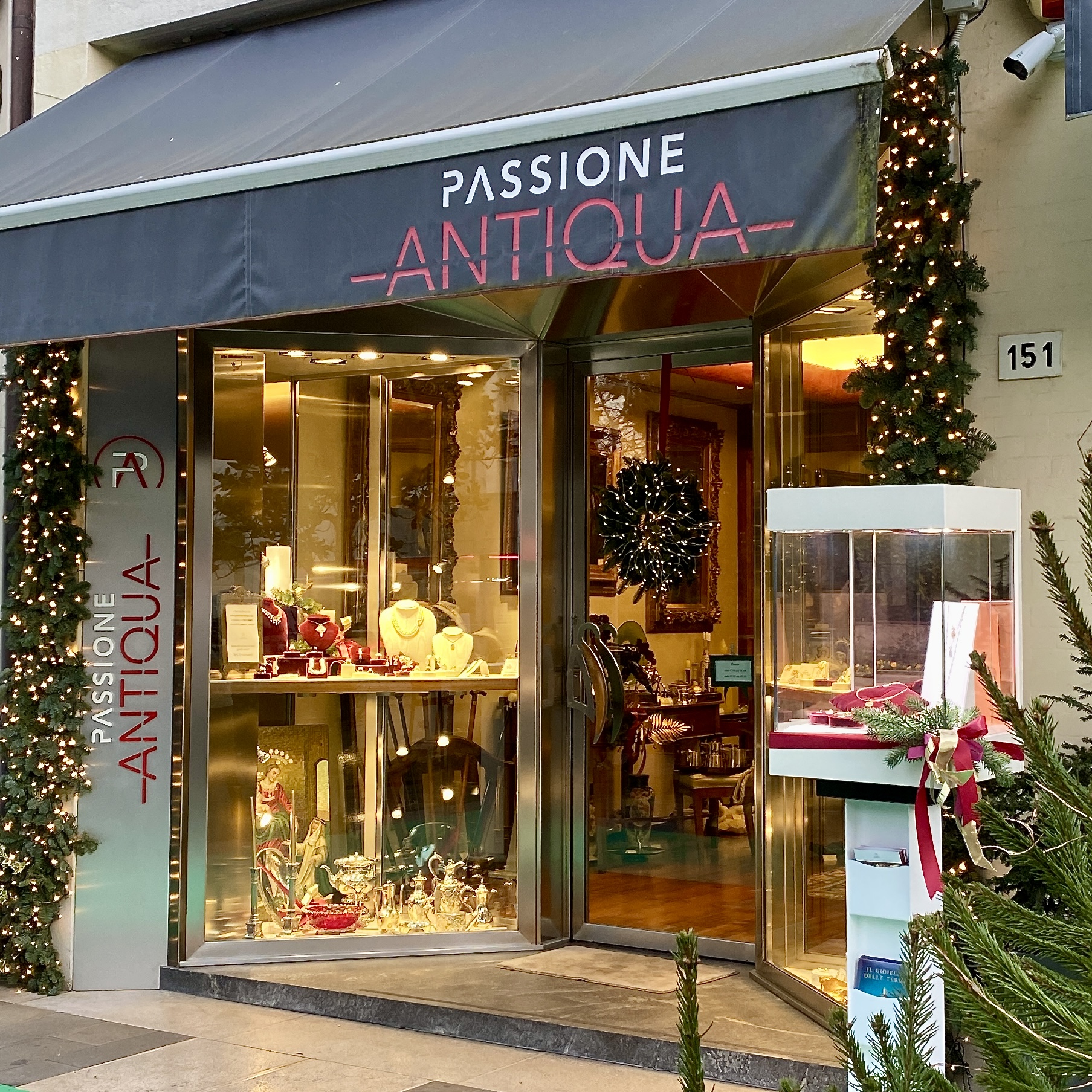 Our store is a corner of refined beauty in the heart of Abano Terme. In a short period of time, it has become a point of reference for Passionari from all over Northern Italy, a place with a family atmosphere, where you can feel the relationship of trust that we love to build with all our customers.
We look to the future as an opportunity and try to improve Passione Antiqua through the tools that technology offers today, to give our customers a service of the highest level, practical, fast, and safe. As a matter of fact, the opportunities offered by the web complements the services we offer in the store. We take care of our website and our social media with the same attention that we dedicate to the shop, to offer you the right assistance in selling and buying online.
Our main services are:
- Estimation and evaluation of ancient objects and precious items;
- Assistance with online and offline purchases and sales;
- Full warranty on every item purchased from us;
- Restoration, repair, and cleaning of our and your precious objects
Get to know our team, a competent and motivated team that follows our customers with love and passion, responding to any request to make the experience pleasant.
We do our best to nullify distances, even going beyond digital, always creating a personal relationship with our customers, to satisfy their desires in an atmosphere of mutual trust and respect.